Combining 31 years of professional culinary experience with his passion and creativity, Chef Tony is delighted to embrace Al Phoenic in the heart of Battersea, London. His career was born in 1987 at the infamous Casino Du Liban with master Chef Pedro Tayeh; his training in the basics of Lebanese cuisine started here and his appreciation for the art of Lebanese food and its origins began here. Chef Tony firmly believes that it is only through absorbing and understanding the cultural significance of Lebanese cuisine and its history that he can invent and create works for the present day and the future.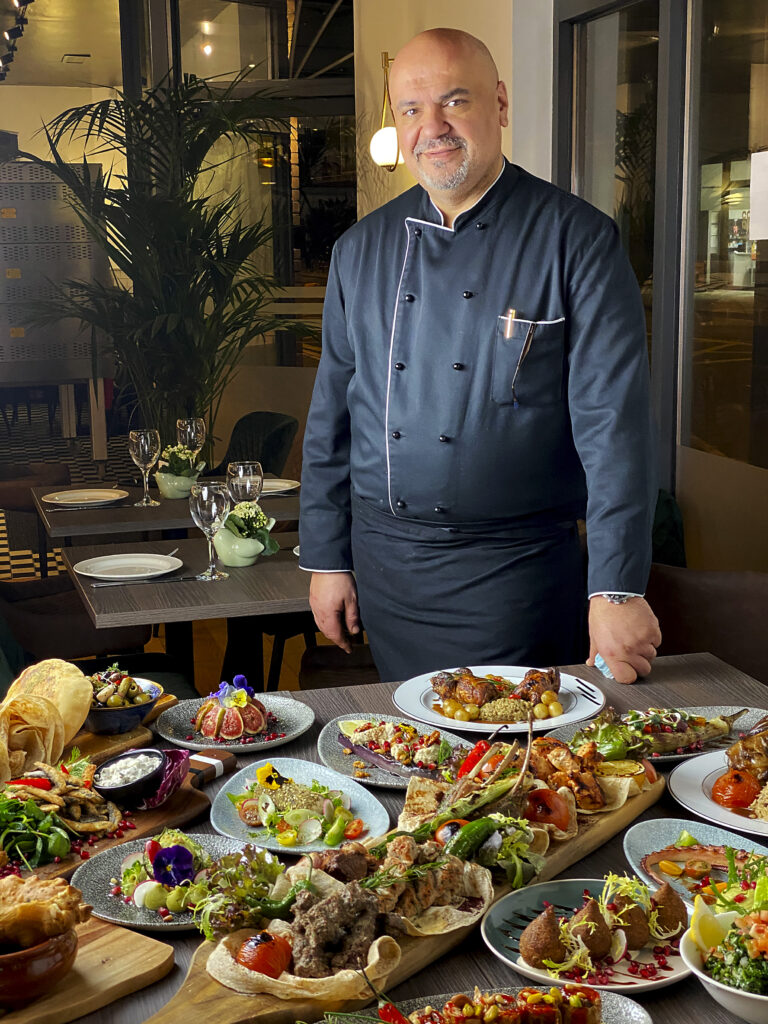 Al Phoenic relates to the ancient culture and ethnicity of the Phoenician people, dating back to the 13th and 14th century; the Phoenicians were famed as traders and sailors in the coastal regions of Lebanon and developed the alphabet, that was adapted by the Greeks into the alphabet used in the modern day. Our history is a deep and rich one – we are proud to inject it into our cuisine.
Al Phoenic Restaurant & Bar is a true manifestation of authentic, modern Lebanese cuisine that excellently showcases what Lebanese food is all about: our food is delicately prepared with the freshest ingredients and is crafted by a professional team of chefs that have studied the art of Mediterranean cuisine. Our aim is to transform traditional Lebanese cuisine into a modern fine dining experience, focusing on hospitality and delivering the best service to our customers.
Al Phoenic provides customers with an abundance of Lebanese dishes such as Mezza, which includes a large selection of vegetarian and vegan dishes and Charcoal Grill, such as Lamb, Chicken and Fish. Our team strives to serve unique Lebanese flavours and dishes: for example, our desserts are infused with rosewater, blossom water and pistachio – a flavoursome combination.
Our team's rich experience with a broad variety of hospitality settings allows us to offer our customers private, bespoke services such as hosting catering events, weddings, and special occasions.
We look forward to welcoming you to Al Phoenic.